On 1st Apr 2022, three companies Boxco, AllCargo's project and forwarding division and Lift & Shift merged to form a new company J M Baxi Heavy, that is set to transform the heavy lifting industry.
The integration has opened up new opportunities and trade links. These will help deliver logistics solutions to freight forwarders and logistics companies across the globe and the Indian market, through EPC firms and manufacturing companies. The new entity offers a one-stop solution ranging from engineering, transportation, installation, marine solutions and logistics management for SAARC countries, the African continent, as well as project cargo arriving in India for various projects.
Drawing on synergies from the J M Baxi group
J M Baxi Heavy is uniquely positioned to offer a comprehensive set of solutions. It draws on the larger company's strengths - expertise, connections and infrastructure at various port terminals, container freight stations, inland container depots and other marine services spanning the entire logistics value chain. All of which will help customers benefit from seamless connectivity.
J M Baxi Heavy offers project solutions for the arrival of import cargo, customs clearance, planning, barging, road transportation, temporary storage at ports and building landing jetties. On the export front, cargo can be transported from the hinterland to the ports by road or barge and delivered to heavy lift ships acting as the catalysts for major infrastructure projects, thereby helping India achieve its target of a US $ 3 Tr economy.
Another advantage is that large industrial players can bring their over dimensional cargoes to J M Baxi port terminals, and use the large available storage area where cargo can be aggregated, and moved further to or from destinations a cross various parts of the country or internalised ports around the SAARC region, via road, or sea via heavy lift ships.
Doing the heavy lifting, is a combined strength of 400 plus people armed with technical knowledge, engineering prowess and breadth of experience in handling complex, valuable and large cargoes for many prestigious companies within and outside of India. The team is led from the front by six individuals with over 200 years of combined experience.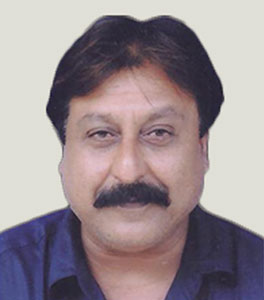 Anil Lohana, Senior Vice President, Operations: With 40 years in the transport industry, Anil leads project execution to make sure cargoes are delivered as per plan – budget and time. He says his most recent challenging situation was leading a team to deliver a 4 ,500 tonnes single module in April 2021 when the entire world was going through the COVID-19 induced lockdown.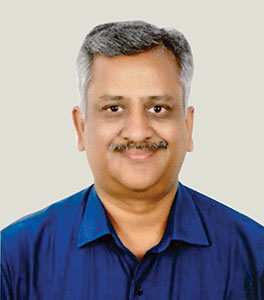 Ashish Agrawal, Vice President, Project Forwarding: Ashish's expertise lies in the Africa business with strong emphasis on door-to-door solutions, a plus as most industry EPC companies reach out to J M Baxi Heavy for Africa deliveries. Some of his most notable works was for multiple power projects in Mali, Senegal and other areas in East Africa.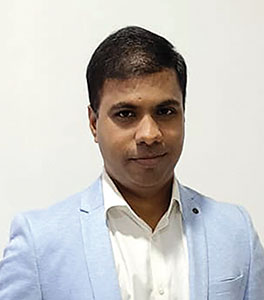 Shreyas Raut, General Manager, Engineering: Shreyas' strong engineering base adds to our ability in tailor making solutions for every heavy package assignment, while making the entire operation safe and cost effective. He led the entire engineering for the Thai oil and Linde Gasification project, which included spreading the load from 3 to 7 file axel configurations, a feat achieved by not too many across the world so far.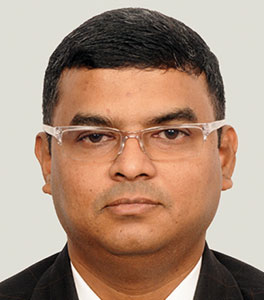 B. Ramesh, Assistant Vice President: Ramesh has handson experience in handling complex projects involving heavy lift and over-dimensional cargo. He currently manages commercials and business development, and expanding the overseas network. One of his most memorable projects was the Male International Airport Project, Maldives, where cargoes needed to be moved from India and UAE during the lockdown.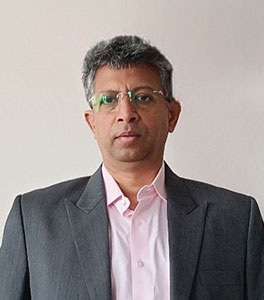 Kushal Roy Chaudhary, Chief Financial Officer: Kushal has been instrumental in cost management and internal controls to help build a robust system to ensure the company's growth.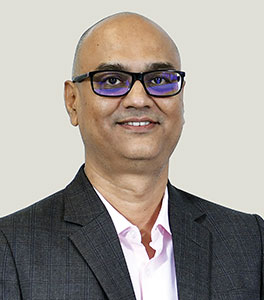 Sameer Parikh, President and Chief Business Officer: At the helm of J M Baxi Heavy is Sameer who successfully led the growth of Lift & Shift for over 30 years. With extensive experience on the field, his flair for detail and customer centric attitude, has helped his teams deliver projects successfully over the years. When asked about his most challenging project, he recounts the Thermax assignment where RORO ships were operated for the first time at Mundra Port, and moving cargoes over land posed multiple roadblocks, literally and figuratively. The project won the International Heavy Lift award in the category of Overland Heavy Lift transporter of the year 2020.
With this, J M Baxi Heavy aims to entrench itself as the new market leader with a strong focus and commitment to provide safe, economical and on- time delivery each time.