J. M. Baxi & Co.
J. M. Baxi & Co. is India's premier shipping services company, standing firmly on the pillars of innovation, commitment and performance.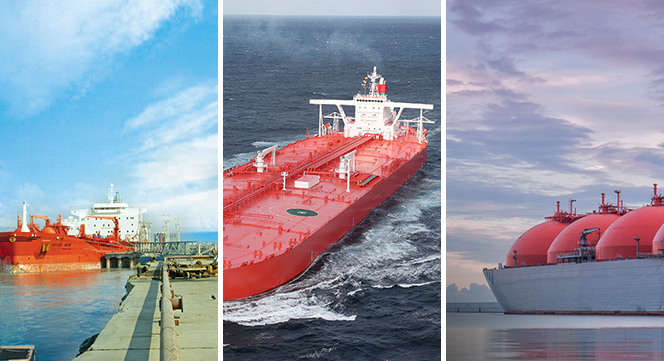 Services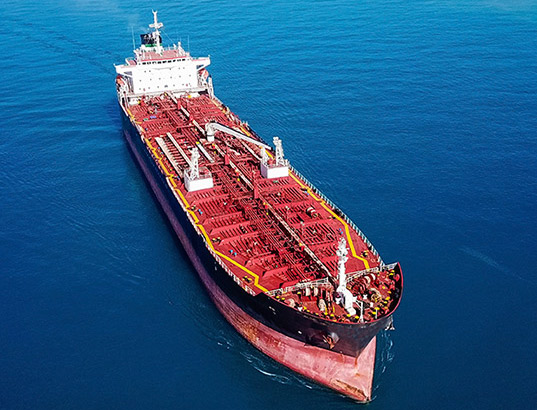 Tramp Shipping Agency & Allied Services
This vertical has grown in stature in the shipping support service industry, and benchmarked in providing a diverse range of services to a host of importers, exporters, owners, charterers.
J. M. Baxi & Co. is acknowledged as the leading port agency house, efficiently handling a wide assortment of over 4000 vessels per annum at all major and minor Indian ports. These vessels varies from VLCCs to specialised product carrier, LNG/LPG carrier, bulk carriers and general cargo vessels to modern container vessels, cruise & naval vessels, car carriers, dredgers, offshore and onshore rigs, supply vessels and submersible vessels.
The scope of services comprehensively covers all requirements of the vessel, offering services to vessels at all major and minor ports on the east and west coasts of India, also offering value-added services as owners protective agents and also ship lay-up services at various port locations.
Liner Stevedoring
J M Baxi represents some of the leading Brands from the Break Bulk Liner Trade in the Indian Market.
Handling- The JMB Way- Break Bulk Liner
Comprehensive agency and stevedoring services regular updates on berthing prospects, minimal waiting time of vessel, continuous consignee/shipper coordination for quicker import discharge and uninterrupted outbound loading, detailed cargo planning prior vessel arrival to get the optimal weight/volume combination for maximum space utilization. Lashing and securing, accounting and error free documentation. Regular consignee/exporter interaction to update principals on real time cargo opportunities detailed cargo/shipper/consignee trade report for participation and identifying new opportunities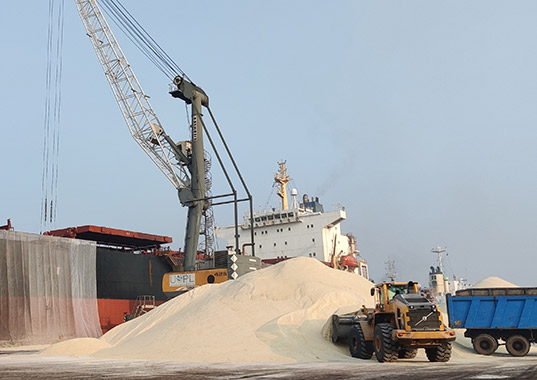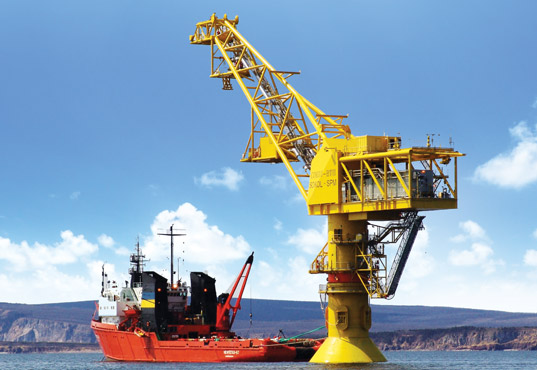 Dredging Support Operations
J.M.Baxi & Co.'s team of specialists is fully geared to render comprehensive support services for dredging operations.
The scope of services includes agency arrangements, customs clearance, clearing and forwarding, project transportation, crew handling and liaison with government authorities for compliance.
Chartering & Broking
J. M. Baxi & Co.'s shipbroking and chartering services add their professional expertise to give competitive and cost effective logistics solutions. Services are available in drybulk, wet, chemicals, veg oils, gas, break bulk, finished goods, project and other cargoes.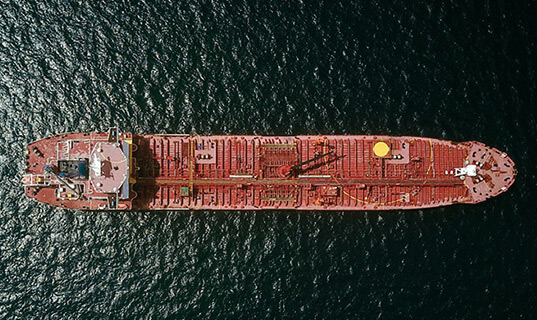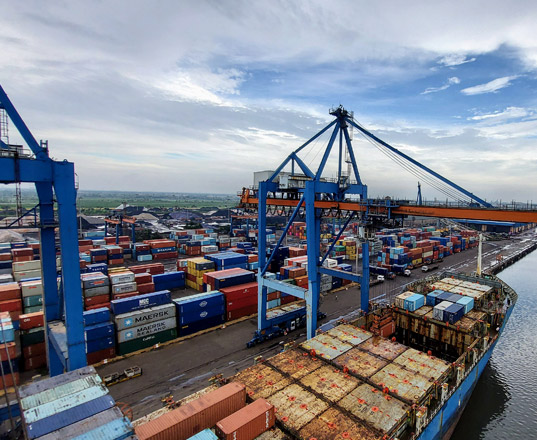 Container Agency Division
J. M. Baxi & Co. was one of the earliest agency houses handling containers in India, which commenced from the ports at Mumbai and Kandla in the early days. Representing various shipping Lines in its capacity of marketing and operating Agents as well as undertaking stevedoring of Liner vessels. J. M. Baxi & Co. represented the first container line at JNPT and continues represent liner principals at many Indian ports.
Representing various Lines, NVOCC and feeder operators at Indian ports/ICD'S and handle matters with a vast marketing and operational expertise in liner service, operate from various offices across all Indian locations & ICD's and matters are attended by experienced sales and operations staff with high senses of professional competence.
Services include sales and marketing, customer service, documentation, operation, vessel planning, yard management, M&R, CFS and empty yard on pan India basis.
Cruise & Naval Vessels
J. M. Baxi & Co. handles over 95% of cruise and naval ships calling at India, and has set up a dedicated cruise cell at Mumbai, which coordinates between cruise principals and various branch offices in India.
Special arrangements include handling of passengers, crew and naval personnel, for both embarking and disembarking operations. The company maintains close liaisons with port authorities, relevant government agencies, tourist bureaus, passenger handling companies as well as Indian Navy.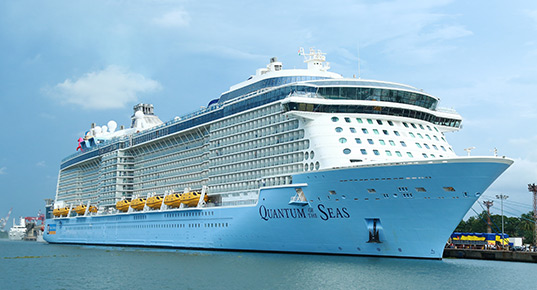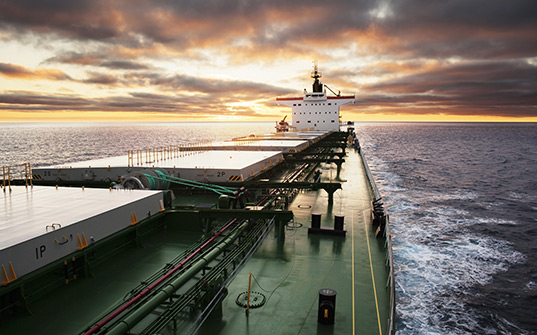 Husbanding
Crew Embarkation / Disembarkation
Workshop Support
Supply of Fenders
Arranging Port Captain
Shipchandling
Cash To Master (CTM)
Fresh Water
Supply of Fenders
Sludge, slops & garbage disposal
DG services
Supply of Nautical Charts and Publications
Filling / replacement of gas bottles (Oxygen & Acetylene)
Issuance & renewal of Lose Gear Certificate
Medical assistance in case of Emergencies
Clearance of Ships Spares in Transit
Many more...
Monthly Reports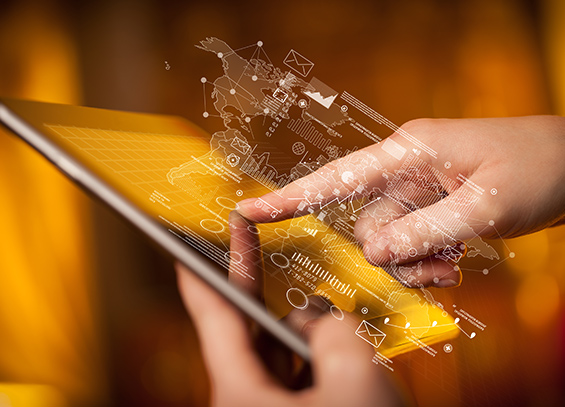 Contact Us
ADD
J. M. Baxi & Co.
Godrej Coliseum,
Office No. 801, 8th floor, 'C' Wing, Behind Everard Nagar, Off. Somaiya Hospital Road, Sion, Mumbai 400 022. Maharashtra, India.
Registered
ADD
Office No. 901, 9th Floor , 'A' Wing, Behind Everard Nagar, Godrej Coliseum, Off. Somaiya Hospital Road, Sion East, Mumbai 400 022