Visakha Multipurpose Cargo Terminal
In PPP with the Visakhapatnam Port Authority (VPA), the Visakha Multipurpose Cargo Terminal is a 50:50 joint venture between J M Baxi Ports & Logistics and Indian Potash Limited. The terminal is located at the East Quay 07 (EQ-07) berth with a quay length of 255 meters. It has an available draft of 14.5 meters and is capable of handling Panamax vessels of up to 70,000 DWT and 240 meters LOA.
As a multipurpose bulk cargo terminal, it will be capable of handling all dry bulk cargo, including a state-of-the-art mechanised fertiliser handling facility. The automatic conveying, bagging and rail loading facility will make the fertiliser import handling system efficient and environmentally friendly. The terminal enjoys the advantage of Vizag port's strategic location and excellent rail and road connectivity to the hinterland.
Target commencement date: September 2025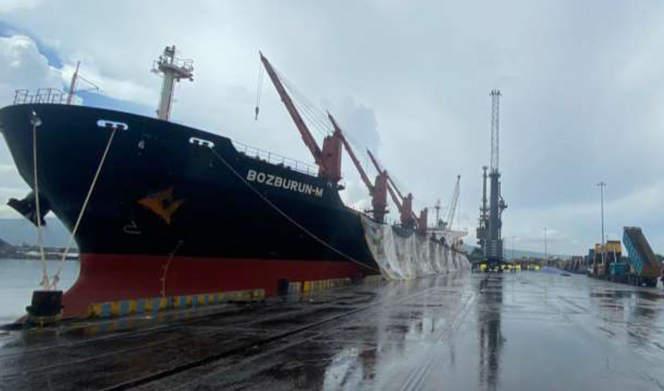 Details
Permitted commodities
All bulk cargo
Mobile harbour cranes (100 t )
2
Rail sidings
1 full rake +
1 half rake
Fertilizer covered warehouse capacity
1.5 lakh t
Other cargo storage capacity
50,000 t