Rail Logistics
Delhi Terminals – Rail division is one of the first private rail operators in India. A Category 3 license from Indian Railways allows it to offer EXIM services from locations of JNPT, Pipavav, Mundra, Chennai/ Ennore, Vizag and Kochi ports, their hinterland and domestic services across India. It owns and runs 25 rakes linking hinterland with gateway ports, commercial & trade centers and provides logistics support for containerized cargo. Its inventory includes various types which includes the commonly used end open and specialized equipment like Side Access, Open Tops, Flat beds and Trans racks.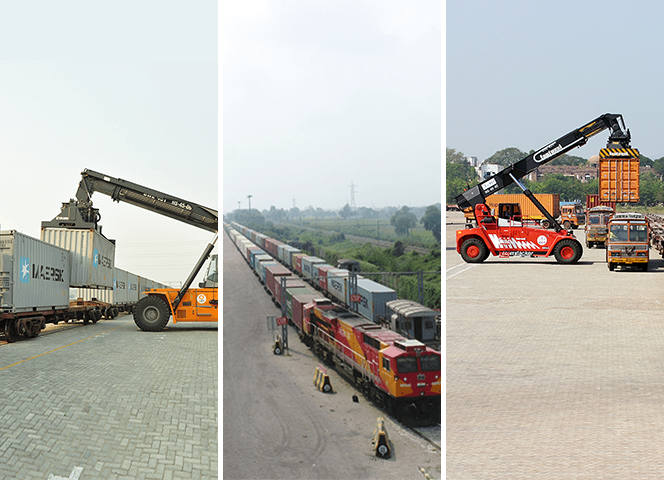 Equipment
Receive and dispatch line
2
Reefer power packs standard
2
Reefer power packs modular
3
Contact Us
ADD
Delhi International Cargo Terminal Pvt Ltd
10th Floor, Number 8, Plot No. A-8, Sector 136, Noida 201 305 Uttar Pradesh, India.
TEL
+91 120 2553 100/4622 300